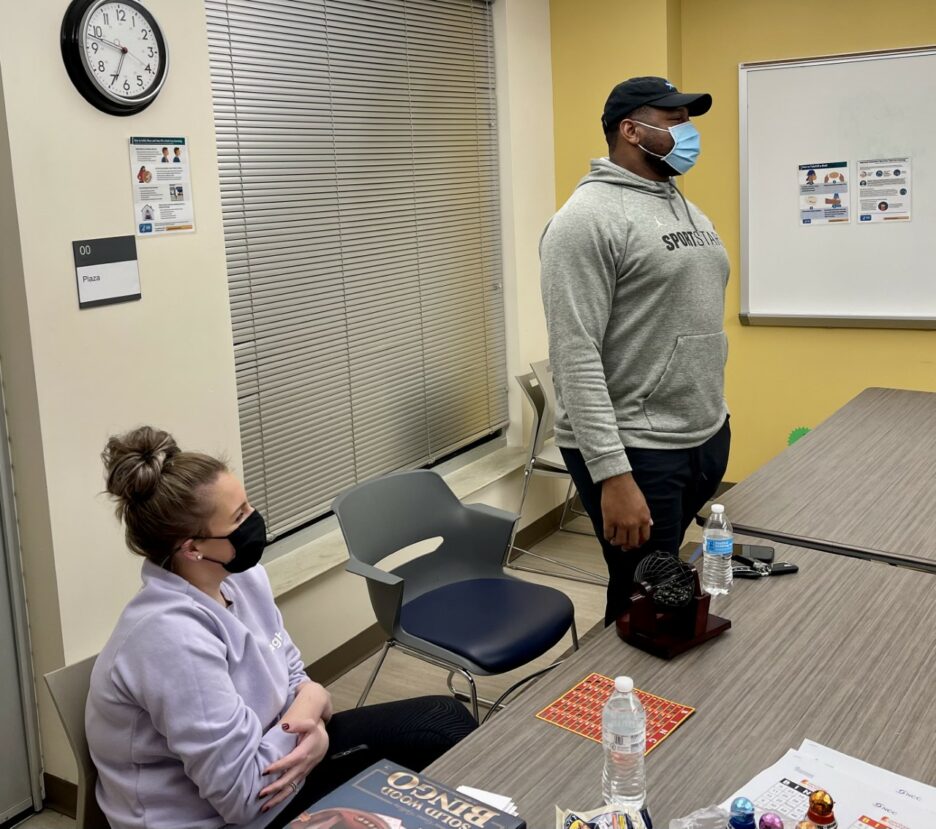 Guests at Bailey's Shelter has some extra special guests for Bingo Night on Monday, December 6th – Washington Football Team offensive tackle Charles Leno and his wife Jennifer Leno!
Last year while playing for Chicago, Charles and Jennifer came up with "Leno Claus," a project to partner with and support nonprofits and individuals or families in need during the first 25 days of December. They had overwhelming success and for this effort, Charles was recognized by the NFL Players Association with the Week 16 Community MVP Award.
When Charles signed with the Washington Football Team this past summer, they decided to do Leno Claus in their new community. They invited people to nominate nonprofits and neighbors in need in the greater DC area to be recipients and partners.  Jennifer reached out to New Hope Housing staff in November after three different people nominated New Hope!
We're grateful for the Lenos for coming on Monday night – especially after playing and winning in Las Vegas the night before! Shelter guests had a great time playing with Charles and Jennifer, offering their own commentary about the game against the Raiders, and hearing stories about his career. Charles also autographed each player's bingo cards and signed a football for a staff person whose father is a lifelong Washington fan.
Thanks to Charles and Jennifer who also donated 40 gift cards for our Holiday Gift Card Drive!
Learn more about the philanthropic work of the Leno family by visiting BeyondTheEntertainer.Org