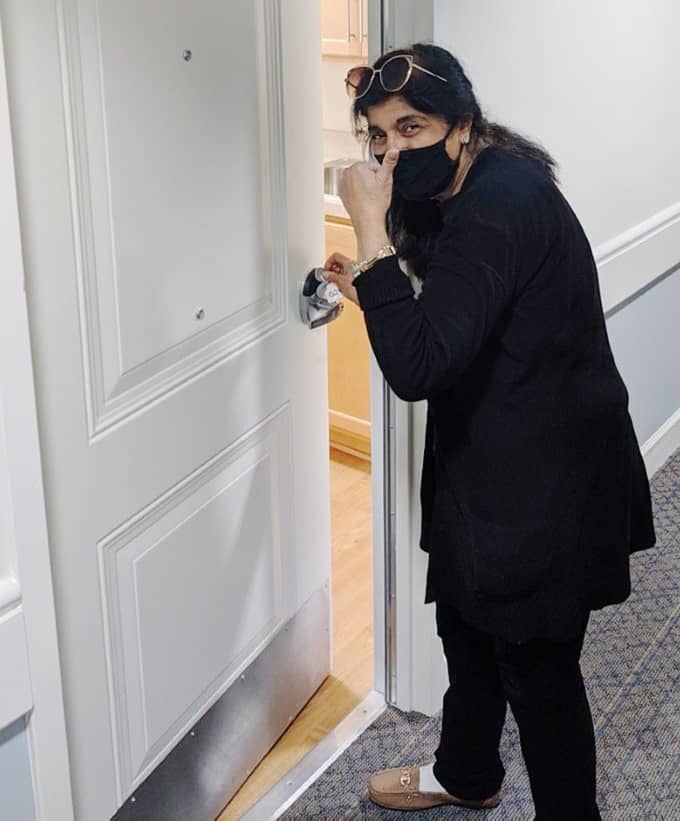 Ms. Naaz Farooqi was scared to go to shelter. Even as she fell further into debt while trying to take care of her children, she refused. Even COVID seemed to scare her less than shelter. She had heard "horrific things about shelters" and was dead set against going to one at her age.
But everything changed the day she entered the Residential Program Center. After all that she had been through, she was able to breathe a sigh of relief. Read on to see how Ms. Farooqi discovered the "godsend" that shelter can be – and how community support like yours brought her joy and a home.
_______________________________________________________________________________
"I could write a soap opera about my life."
Originally from Pakistan, Ms. Farooqi moved to Yonkers, NY, in the 1990s with her husband and three children. She planned to get back to school to finish her degree. However, her husband began drinking heavily and became abusive. Ms. Farooqi tried to hold her family together, but her children were suffering. Things got worse and she got a restraining order.
Life was even more challenging afterward. She worked as much as she could, but had to move around a lot with her children. Eventually they settled in Arlington. The moves and stress took their toll and her children struggled in school. A few years ago, her oldest daughter fell into depression and began to express suicidal thoughts.
Getting her daughter help became Ms. Farooqi's focus. Her daughter refused to talk to therapists or go to a hospital, so Ms. Farooqi stayed home with her. Ultimately, they lost their home. Once again, they bounced between friends' homes, motels, and rentals.
In October 2020, Ms. Farooqi spoke to someone at Arlington Human Services who was "very kind." That person encouraged her to go to shelter, and suggested places her daughter could get help. Her daughter accepted help at a treatment center. Ms. Farooqi went to RPC the next day. Her first weeks at the shelter gave her time to seek better care for her daughter without worrying where they would sleep that night.
"RPC was like a godsend for me. I was so happy to see inside. It didn't even look like a shelter. People were so nice."
"It was really a prayer from my heart…after all I had been through, it felt like I had done something right in my life."
At RPC, Ms. Farooqi worked daily with her case manager Zakia and then met with the Housing Case Manager, Luke. He helped her apply for housing and was amazed when she had a place within weeks! On November 22, 2020, Ms. Farooqi moved to a lovely senior living community. Volunteers and donors gave her furniture and household supplies to make her apartment home.
Ms. Farooqi is happy to have a place to cook homemade meals – but speaks fondly of all the special meals volunteers brought to the shelter. She is grateful that she has received her COVID vaccine. She still has some anxiety because she's often alone due to COVID concerns at her community, and hopes that her daughter improves so that they can find a place to live together.
Deciding to ask for help at the shelter was the right decision for her. Seeing the results now, she said, "It was really a prayer from my heart…after all I had been through, it felt like I had done something right in my life."