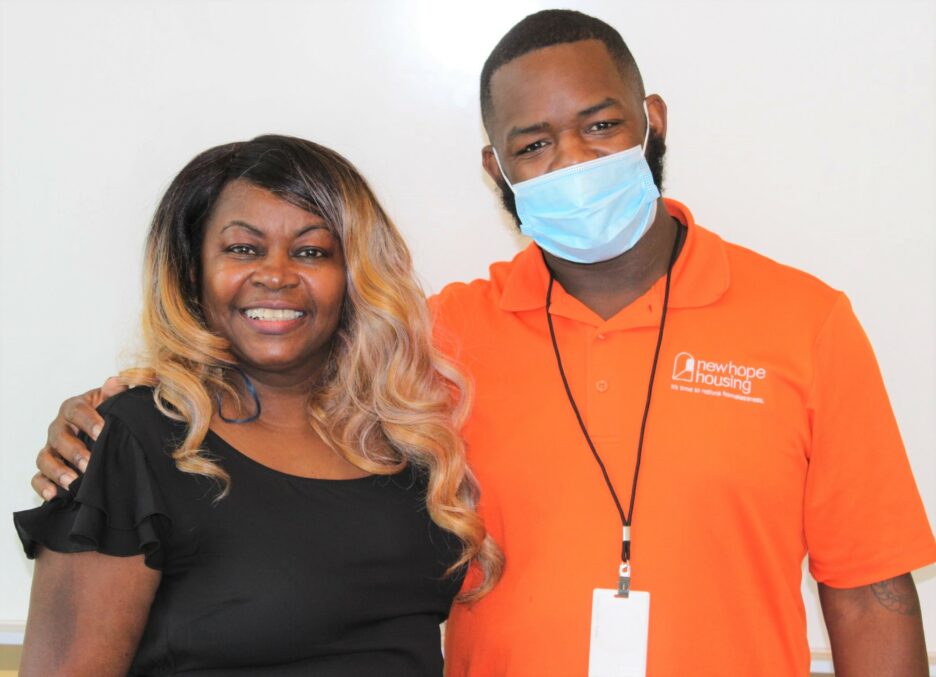 Geraldine Morrison lost her savings and became homeless after 9/11, but she persevered.
She lost her left arm and almost lost her life in an accident a few years later, but still she endured.
Ms. Morrison sought refuge at Bailey's Shelter in December 2019 and quickly found housing, but her troubles weren't over. Her landlord began to make her life "a living hell."
_______________________________________________________________________________
Geraldine has had many twists, turns, and detours in her life, but she somehow finds ways to smile.
Last year, Ms. Morrison moved from New York hoping to start a better life for herself because "my golden years were starting to look tarnished. Everybody was struggling. Family, friends, nobody could help because everyone is struggling themselves. I thought there had to be more to it, I've worked all my life. I've been working since I was 14. I just wondered…when does it get good?"
She had fallen in love with the Northern Virginia community while watching online services at Alfred Street Baptist Church for the last 5 years. She lined up an apartment and travelled here, but missed calls with a landlord and a delayed check, and she lost the apartment. She stayed in a hotel for 10 days while apartment-hunting but began to run out of money. Geraldine turned to Bailey's Shelter for help.
A few weeks later, she moved into a room in a house and felt stability. That living situation turned bad quickly, however, when her landlord told her that she planned to sell the house by May. The landlord became verbally abusive and tried to force her out.
Geraldine toughed it out for months but then called Bailey's Shelter for help. One day, Raynel, the Bailey's Shelter Director, and John, her housing case manager, showed up and told her "We're gonna get you out of here."
On July 2nd, Geraldine moved into a lovely apartment with their help. She says "It's so nice and quiet and peaceful…and I thrive on quiet and peace."
When asked about how her disability affected getting out of homelessness, she said that she doesn't like to talk about her accident much because "it's impossible to keep moving forward if you're looking backwards." 16 years ago, she awoke from a three-day coma to her daughter's voice saying, "She doesn't have an arm."
"We can recognize and know that homelessness is a situation that cannot define or confine a person."
Geraldine knew recovery could be tough when she overheard a nurse's aide say to another about their patients "Do you think these people will ever fit back into society?"
Her experience has taught her that some people aren't ready for people with disabilities – or miracles. "You're looking at a walking, living, breathing, talking miracle." 
With a smile on her face, she tells us that she can do just about everything she used to do, just a little slower. She can't tie shoes, button, or zip so she buys things that slip on and off.
Of her past she says, "We can recognize and know that homelessness is a situation that cannot define or confine a person." Of her present, Geraldine says she wants to sing, to write, and to enjoy her life.