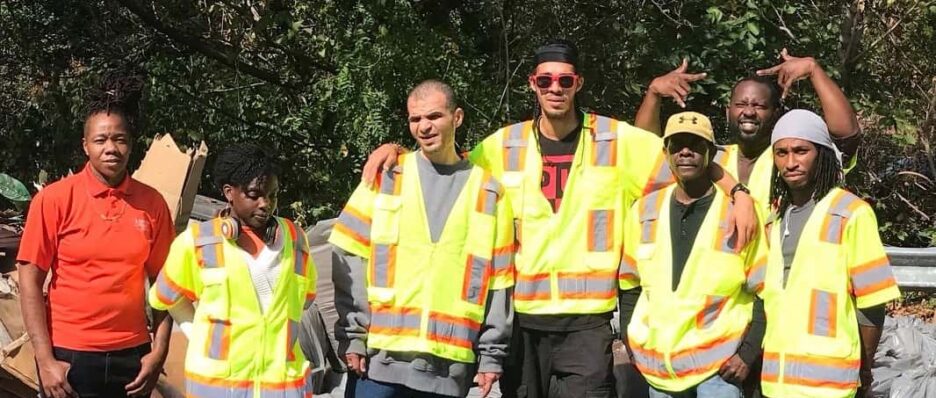 You may have seen us on NBC recently! In case you didn't, we're excited to share a new partnership to help shelter guests get back to work!
Starting October 1st, this pilot program with Fairfax County provides part-time work to guests at local shelters to pick up litter in and around our streams and remove invasive plants. The Fairfax County Stormwater Planning Division identifies the clean-up sites while we identify workers and provide supervision and transportation.
This program is modeled on a successful program between The Lamb Center and the City of Fairfax. Read more about the program here on the Fairfax County webpage: https://www.fairfaxcounty.gov/publicworks/news/pilot-program-remove-litter-waterways-begins
NBC4's Julie Carey was on-site with us on Monday, October 7th, and shared a great story on the news that night. You can enjoy that entire clip below.
We have teams from the Kennedy Shelter and Bailey's Crossroads Community Shelter going out four days a week, all looking forward to cleaning up our neighborhoods and streams! You can check out more photos from their first few days of work on our Facebook page here.
Thank you all for contributing to an inclusive and supportive environment that will help this program succeed!