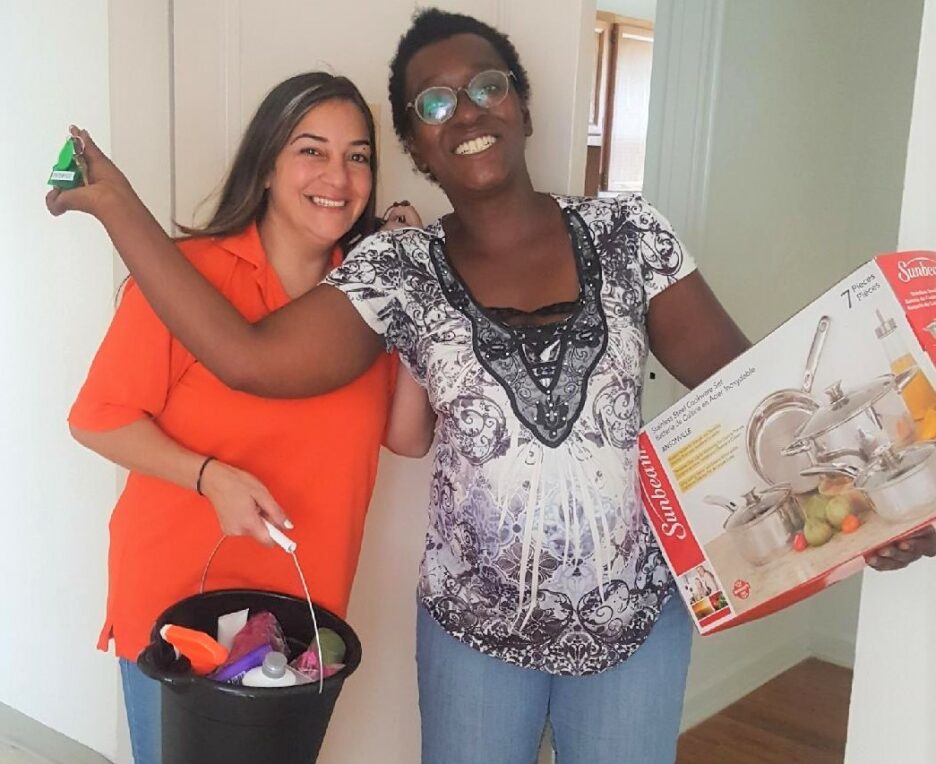 Congratulations to Miss M.!
Ms. M. moved into her apartment Friday, July 12th. Ms. M. had been repeatedly homeless for the last 23 years. She said that asking for help can be the hardest step to take but that she was so glad she finally went to the Bailey's Crossroads Shelter in June.
"Go to a shelter and get help. The people at Bailey's really helped me. They really did." 
For several years, she had been unsheltered and moving between Fairfax County, DC, and Arlington – wherever she could find a place to stay. Her struggle with drugs had at times prevented her from seeking help or entering shelter. But now she's looking to make a change.
Ms. M. first came to Bailey's during this past winter's hypothermia program and then in June got a bed in the shelter. She admits that it could be difficult in a shelter environment, having to deal with so many different personalities. Despite that, Ms. M. said that she was able to close her eyes and relax in the dorm – something she greatly appreciated. She was very excited to learn that, after several months working with three different case managers, she had been approved for an apartment in Falls Church.
Now that she has a stable place to live, she is planning to pursue her GED. Ms. M. wants to thank everyone for the work they've done to get her here. She has been able to work on her mental health and get her priorities in order. As she enters this new phase of her life, she is filled with gratitude to the people she's met and hope for what she can do next!
"I want to thank everybody that helped me – that's all I have to say. I hope I do the best I can do…I want to take it slow with the GED and maybe go to college."