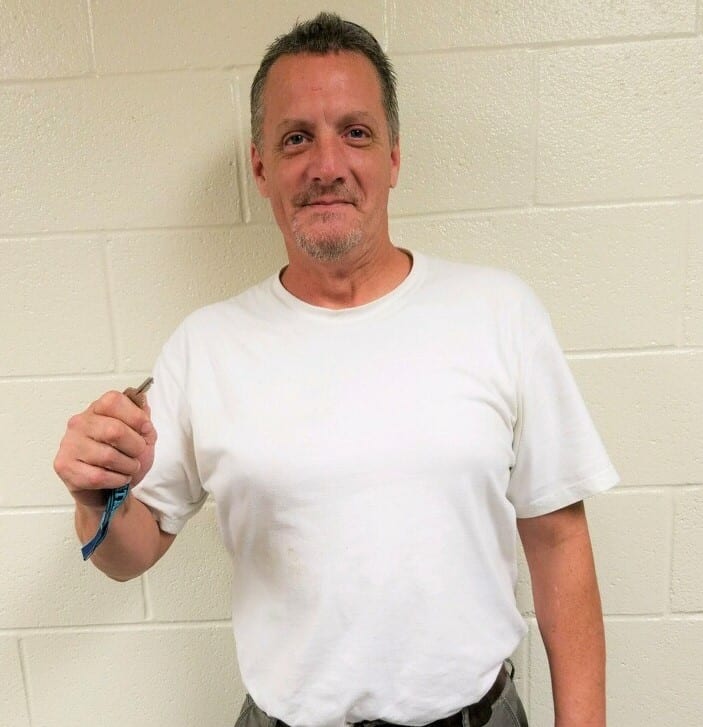 "There's a lot of negativity, people who say you're never going to get a place, but they're wrong. Don't listen to them."
That's Patrick's advice to everyone who enters the Bailey's Crossroads Community Shelter. He's an optimistic person which is amazing considering everything he has been through in the last several years.
A few years ago, his two younger sisters passed way within a year of each other. Three days after his second sister died, his mother passed from dementia. Not long after, his fiancée died suddenly and unexpectedly. Her death was followed shortly thereafter by his brother's death from a heart attack. "When I lost all those people, I literally was lost," Patrick remembers. He fell into a deep depression and used pain pills to cope. Unable to pay his bills, he lost his home. He started camping on a friend's property, but after a falling out he found his way to Bailey's Crossroads Community Shelter earlier this year.
He didn't know what to expect when he arrived at the shelter and wasn't sure what to do. But his case manager started giving him direction and he listened to her guidance. He followed her suggestions and started to take control of his health. It took a few months, but he was approved for an apartment and moved out of the shelter in August.
When his case manager told him that he had been approved for an apartment, Patrick was overwhelmed with happiness and gratitude. He would finally have a place of his own to continue the long journey of healing from all those who he had lost.
Now that he is settled in his home, he's applying for jobs and hopes to get a job at Guitar Center, save money for a car, and reconnect with his nephew who lives in Charlottesville. Patrick is proud to be 8 months sober.
"I want to thank everyone who supported me. My case manager, Beverley Kitchens, she saved my life. She really did. It made me feel good to know that people still unconditionally care for another human being even though they didn't really know them. It brings a tear to my eye."
Thank you all for the support you've provided that brings hope to people like Patrick!