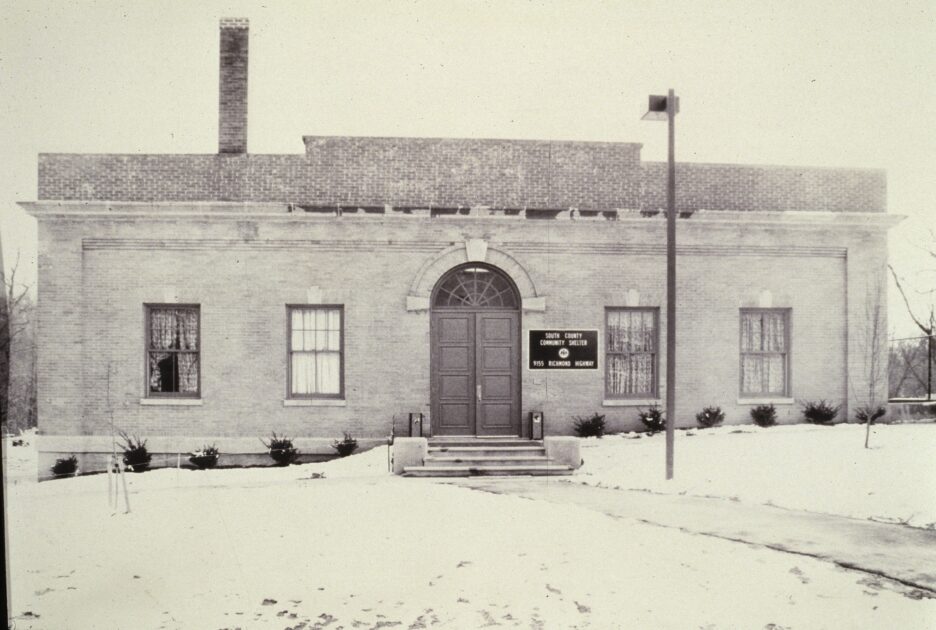 The Founding of the Eleanor U. Kennedy Shelter
as shared by Eleanor U. Kennedy (1999)
"Whenever I think about the Kennedy Shelter history there is never a time that I don't think of the Army.  The Army has played an important part in sheltering the homeless from the very beginning.
Reverend Vin Harwell from the Mt. Vernon Presbyterian Church, who was a Board member at United Community Ministries, took the initiative and called the VIC churches together to discuss sheltering.  He knew the statistics were high.  The need was great and the churches were perhaps the only group who would take on the responsibility.
During one of the planning meetings someone suggested we could get cots and blankets from the Army, and so we did.
The churches did their very best at sheltering by taking turns a week at a time beginning in the winter of 1983.  That soon grew old for both the homeless and the churches.  There were no showers and no laundry facilities, and the homeless had to be back on the street by 7 am each morning.
At that time the County spent $900,000 one year to put the homeless into motels.  That was when Rev. Harwell told the County to find a place to house the homeless. Their answer was to put the homeless in motels that were very expensive and accomplished very little for the homeless.
The County began to search for a permanent shelter. The water treatment building [at Ft. Belvoir] was chosen. My first look at this building will be forever etched in my memory, it was nothing but a shell with much water standing in the basement.  I am a dreamer but stretch as you might I could not see this building as a comfortable shelter for anyone. I had not counted on the joint venture between the County and the Army.
A miracle was brought about on December 14, 1986. South County Community Shelter opened its doors.
Hundreds have been helped to get back on their feet. Where this is impossible because of a mental, physical disability, or both, special programs have been found to care for these residents.
In September 1989 the name of the shelter was changed to the Eleanor U. Kennedy for the homeless, an honor I take very seriously.
Mondloch and Kennedy shelters both started as community projects and today both are still supported in every way by the community.  Without this help we could not survive."